March Hoopla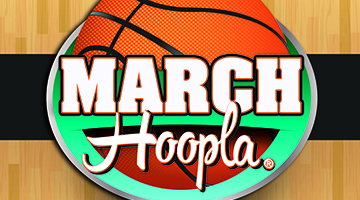 March Hoopla
Fridays from 6:00pm-10:00pm and Saturdays from 3:00pm-10:00pm
March (3, 4, 10, 11, 17, 18, 24, 25, 31), 2017
Four guests will be selected every hour to participate in a basketball game to compete for Slot Dollars. Top two winners from each night will advance to a shoot–out on Friday, March 31 for a shot at $5,000 in Slot Dollars!

• Ruby cardholders will get 10 shots.
• Sapphire cardholders will get 11 shots.
• Emerald cardholders will get 12 shots.
All B Connected card holders receive one free entry. Receive additional entries for every 100 points earned on the day of the event. Deposit your entries one hour before the drawing, and at any time during the promotion, up to 15 minutes prior to the final drawing by swiping at any kiosk.